"I was instantly brought back to the feel & the groove of those wonderful pre "So" tours. The man himself could not do better!

Grammy Award Winner, Tom Lord-Alge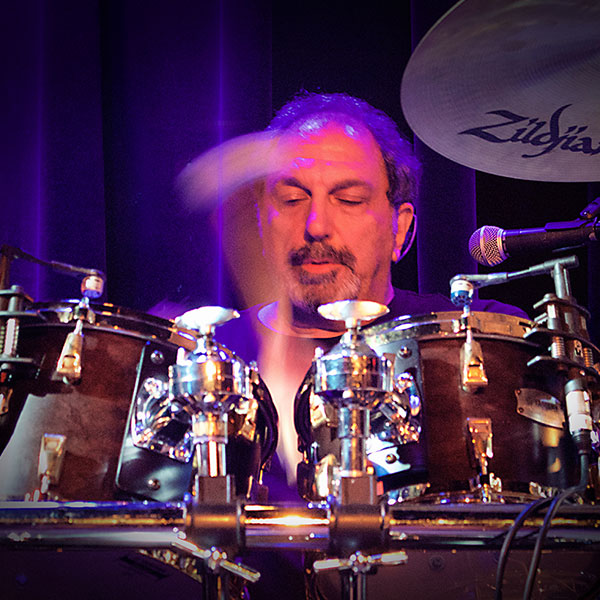 Drummer, multi-instrumentalist, and producer Jerry Marotta has recorded and toured with Peter Gabriel, The Indigo Girls, Hall and Oates, Tears For Fears, Elvis Costello, Paul McCartney, Robert Fripp, Robbie Robertson, Sarah McLachlan, Todd Rundgren, Los Lobos, and Stevie Nicks, to name only a few. His unique musical skills have graced myriad movie soundtracks, video games, TV shows, and percussion software. Jerry is also a managing partner at the famed Dreamland Recording Studios.
Trey Gunn – Warr guitar, vocals
A native Texan who resides in Seattle, Trey Gunn is known for the unusual 10-string touch guitar that he plays. Gunn is associated with a constant stream of cutting edges projects including King Crimson, John Paul Jones, Maynard J. Keenan's Puscifer, Vernon Reid, and Steven Wilson of Porcupine Tree. He currently runs his own media label (7d Media) while dividing his time between solo work; his projects TU, KTU, The Security Project, 3Below and Quodia; film/TV scoring and coaching musicians in the creative process.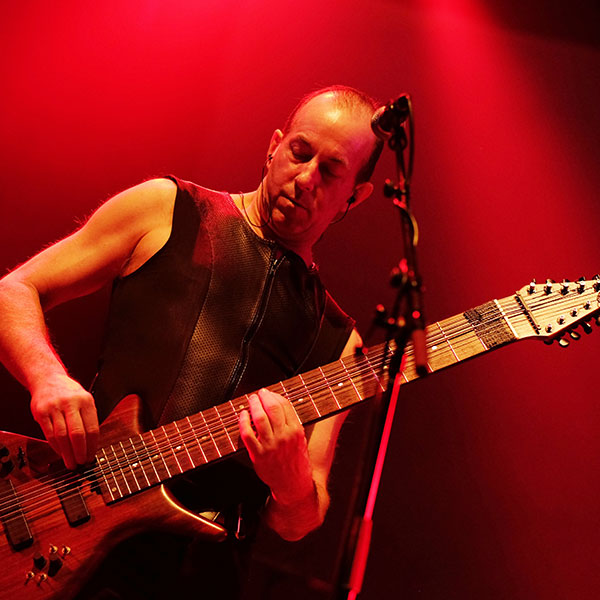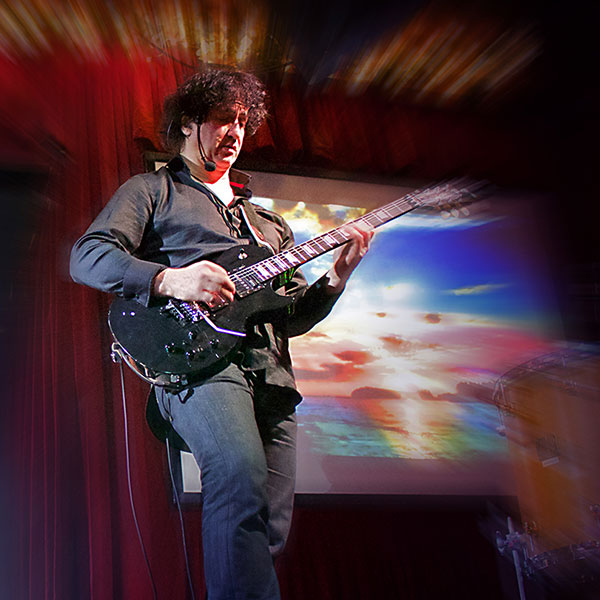 Originally from Wales & London, Cozzi got his start in the mid 80's as the guitarist for the group Shriekback which had the pleasure of touring with Simple Minds, INXS and Peter Gabriel. In the early 90's, Cozzi joined Sky Cries Mary with whom he co wrote 5 albums and toured extensively. During this time Cozzi opened up his recording studio Moscozzi Studio. He has written and produced music for bands, films, commercials, and video games, which led to him meeting and working with Trey Gunn.
Keyboardist David Jameson began his music career 1970's touring with Time Machine. After completing a PHD in Computer Science, he left the music scene for a career at IBM where he created and managed the Computer Music Research group. Dr. Jameson left IBM to cofound Deskew Technologies that developed Gig Performer, the acclaimed plugin host for live performing musicians. In addition to working with The Security Project, David also performs with Beyond The Wall and Reelin' in the Years.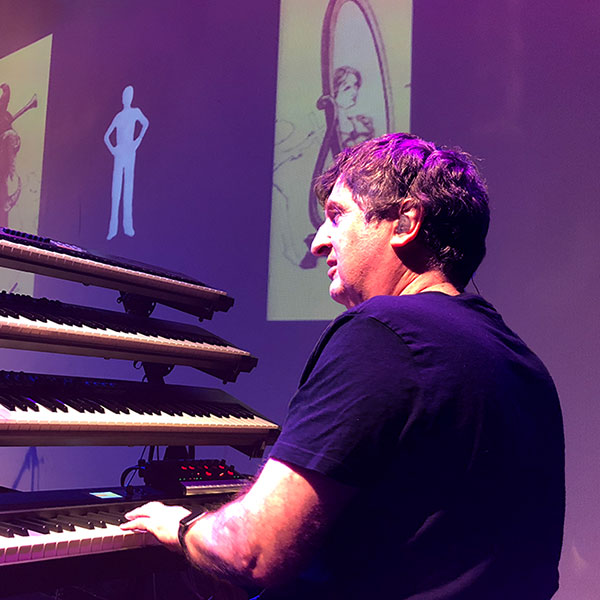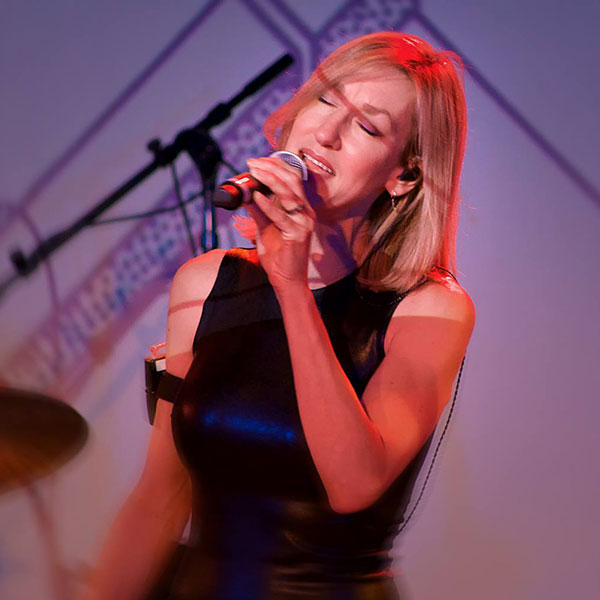 Happy Rhodes – Vocals, Acoustic guitar
Happy Rhodes is an American singer, songwriter, instrumentalist and electronic musician with a four-octave vocal range. Rhodes cites Wendy Carlos, Kate Bush, Queen, Yes, David Bowie, Bach and Peter Gabriel as primary influences. Happy began her recording career in 1986 producing 11 albums of electric and highly original material.
"The Security Project Live is a beautifully reverential and creative reinterpretation of this Peter Gabriel Classic!"

Kevin Killen, engineer of Gabriel's "So" record
"I was instantly brought back to the feel & the groove of those wonderful pre "So" tours. The man himself could not do better!"
Tom Lord-Alge
Grammy Award Winner
"The Security Project  goes far beyond conventional tribute band territory, infusing the songs with new arrangements and elements while staying true to the spirit of the material. Gabriel enthusiasts across the board will be taken by the band's high-octane approach full of drive, determination and energy."
Anil Prasad
Innerviews 
"Strong marks go to this unique project that will appeal to Peter Gabriel fans and progressive rock aficionados. This is a live album, but the level of musicianship among the band members makes that easy to forget until hearing the audience applause following the tracks."
Jeff Elbel
IE Magazine 
"The Security Project gives a fresh, fun perspective on classic Peter Gabriel material, staying true to the spirit of the music while performing it with infectious energy."
Michael Lord
Tabletop Genesis Podcast
"The Security Project live is a beautifully reverential and creative reinterpretation of these Peter Gabriel classics!"
Kevin Killen
engineer of Gabriel's "So" record